Juan Pablo Contreras Juarez
Mexican Professional Dancer, Performer, Choreographer, Zumba® Dancer
Juan Pablo Contreras Juarez born April 3, 1980 in Tampico Tamaulipas, Mexico is an exceptional and extraordinary individual. A native of Mexico, an accomplished professional dancer and choreographer whose cutting-edge choreography feeds ideas and provides the technique to most Zumba® instructors in the world. Juan Pablo started to dance at the age of ten taking jazz, hip-hop and ballet blanc. He is the creator dance ball fitness and he is noted among the best dancers in Mexico. Juan Pablo is certified by the Mexican Dance Academy for numerous dance styles and is regular on the Mexican TV stations including "TV Channel 10 Chiapas", "Channel 7 on Morelia Michuacan" and "TV Azteca Mexico" performing as well as teaching different dances with an emphasis on precision, capturing people with his refined technique and unique charm. Juan Pablo rightfully declares: "Just move your body and follow my lead". To learn more about Juan Pablo, visit his web site at http://www.jpcardiodance.com/.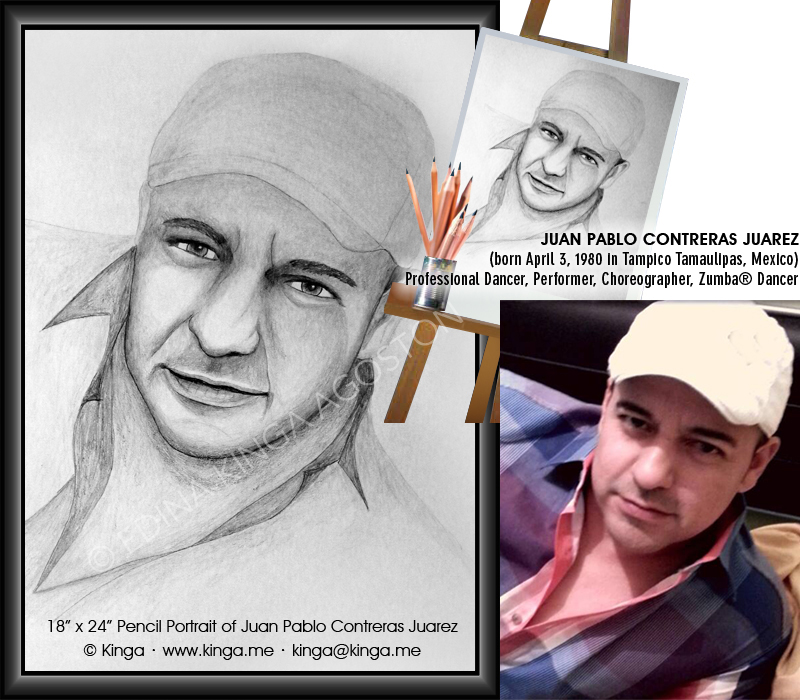 Juan Pablo Contreras Juarez portrait at Hamptons Art Exhibit